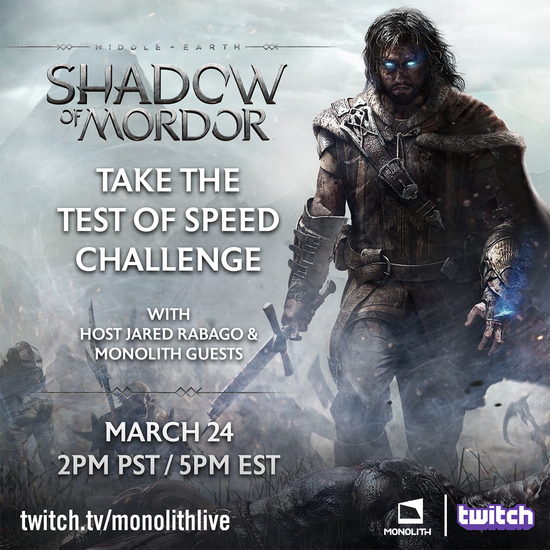 We've been keeping a close eye on you. And, as humble members of your conversation, we're compelled to join in whenever we can. That's why this week, our Twitch stream will focus in on the road to War alongside one of our fearless leaders.
To kick things off our VP of Creative, Michael de Plater is going to join us for a quick chat directly with you – the community. His time is limited, so be sure to get there early!
To follow that up, we're going to spend some time in Shadow of Mordor conquering the greatest challenges it has to offer. As we've seen so many of you diving back into your playthroughs, we couldn't help but get in on the action!
Join us. This Friday, 2 PM Pacific at: http://www.twitch.tv/MonolithLive
Ad blocker interference detected!
Wikia is a free-to-use site that makes money from advertising. We have a modified experience for viewers using ad blockers

Wikia is not accessible if you've made further modifications. Remove the custom ad blocker rule(s) and the page will load as expected.